The #1 Free Business Plan Software
Writing a business plan just got easy. Follow our step by step business plan examples to write your business plan fast. 100% Free.
The most powerful 100% free business plan software
Writing a business plan shouldn't be hard. Follow the simple, step by step process to create a business plan in minutes, not days.
100% Free
Unlike other business plan software, PlanSnack is 100% free. No upgrades, no pro version and no credit card required.
5 Easy Steps
Follow our simple, yet incredibly powerful 5 step business planning process to generate a business plan you'll actually use.
Step by Step Guidance
Use our pre-written examples for each step of the way. Writing your plan is incredibly easy, fast but most importantly usable.
Download, Print and Share for Free
PlanSnack uses a simple business plan template format known as the one page business plan that's been proven to help you launch and grow your business without the fluff.
Take Minutes, Not Hours
Unlike other business plan templates and software, PlanSnack helps you create a business plan in minutes, not hours.
Incredibly Easy to Use
PlanSnack has a zero learning curve so you'll be planning instantly. No bulky, fluffy template here.
Frequently asked questions
Is PlanSnack really free?
Yes, PlanSnack is 100% free. We're on a mission to help millions of businesses start and more importantly succeed for the long term. We hope as your business grows, you'll use one of our other premium services we'll be launching soon.
Do I have to pay to download my plan?
No. PlanSnack is free in every sense of the word so you can create, print, download and share your business plan all for free.
How does PlanSnack work?
As business owners ourselves we distilled the business planning process into 5 critical steps and removed all the rest of the clutter. We also collected examples from various businesses and present them while you're creating your business plan to give you inspiration.
How is PlanSnack different?
Other than we're 100% free, PlanSnack is firstly incredibly easy to use. With just a step by step wizard you can create your first or 100th business plan in minutes. Secondly, we've distilled business planning into just 5 easy to follow steps which makes the process simpler, but more importantly easy to use when building your business.
Who is PlanSnack for?
PlanSnack lets anyone create a business plan easily. Whether you're a startup, restaurant, food truck, coffee shop, online store, small business or any other business, PlanSnack is for you.
Does the PlanSnack business plan work?
We believe a traditional business plan, one that's lengthy, hard to maintain and full of irrelevant data is a thing of the past. Instead, our business plan outline focuses on the critical parts of building your business and nothing else. By keeping the business plan short, to the point and easy to follow we believe it can increase your chance of business success dramatically.
Get Started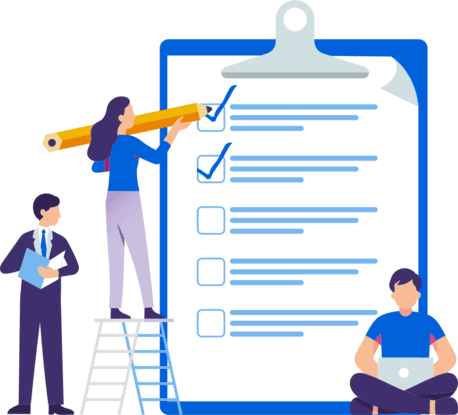 Get Started 100% Free
Enter the name of your business or brand to get started creating your business plan